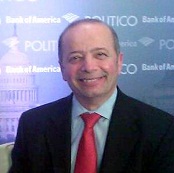 With more than 20 years industry experience, Paul has worked for academic integrated healthcare delivery systems such as the University of Pennsylvania Medical Center, and NYU Medical Center. He has also held senior management positions in R&D, marketing and sales, business strategy and policy, and international operations with Merck and GlaxoSmithKline.
As Safeway's Vice President for Health Initiatives, he has directed project analytics and initiatives for internal and external clients and converted them into opportunities to advance best-in-class business solutions that anticipated and outpaced industry trends.
Paul formed Corporate Health Initiatives Consulting because of a market need for project management decision support and research services at affordable prices. The offering is a broad range of comprehensive and integrated project management solutions that reduce corporate costs. They represent innovative and actionable steps that simplify the business by allowing clients to gain insight, drill into details and make decisions about value/cost structure.
Whether it is helping clients add new products and services, or completely reinvent their way of doing business, Paul serves as a valued partner in bringing businesses into the future. His is experienced in steering troubled projects back on track immediately, coaching and mentoring staff to improve morale and personnel performance, boosting productivity and tightening efficiency with resource management tools and techniques, and increasing time to market with a more disciplined approach to managing the project(s)
Paul has a PhD in Systems Science with a concentration in measurement and information from City University in London; an MS in engineering with a concentration in computer science from the University of Pennsylvania; and a BS in business administration from Cheyney University in Pennsylvania.